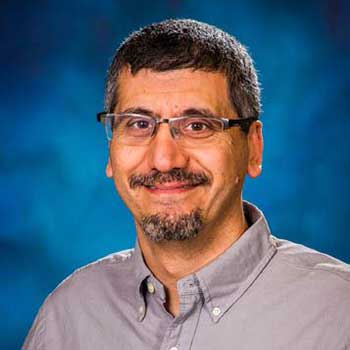 Mahdi
Nasereddin
Ph.D. and CISSP
Part-time Adjunct Instructor
Additional Title(s)
Associate Professor of Information Sciences and Technology, Penn State Berks
Education
Ph.D. Industrial Engineering
Biography
Mahdi Nasereddin is an associate professor of Information Sciences and Technology at Penn State Berks. He received his B.S., M.S., and Ph.D. in Industrial Engineering from the University of Central Florida. He joined Penn State Berks in 2001.
His current research interests are in the application of artificial intelligence in Telecom and simulation optimization. He is a member of the Institute for Operations Research and the Management Sciences (INFORMS).
Teaching interests include network administration and security. He is a Certified Information Systems Security Professional (CISSP member number 457407) and currently holds the Security+ certification.