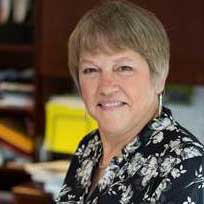 Mary Beth
Rosson
B.A., Ph.D.
E304C Westgate Building
University Park, PA 16802
Education
Ph.D., Human Experimental Psychology University of Texas, Austin, Texas, 1982
B.A., Psychology, Summa Cum Laude, Trinity University, San Antonio, Texas, 1977
Biography
Dr. Mary Beth Rosson is the director of graduate programs and professor of information sciences and technology at The Pennsylvania State University. Rosson also co-directs the Computer-Supported Collaboration and Learning Lab. Prior to joining Penn State in 2003, she was Professor of Computer Science at Virginia Tech for 10 years, and a Research Staff Member at IBM T. J. Watson Research Center for 11 years. Rosson received her Ph.D. in cognitive psychology from the University of Texas – Austin in 1982. She is internationally known for research and education in human-computer interaction, participatory and scenario-based evaluation and design methods, computer-supported collaborative learning and end-user development. In recognition of her research accomplishments, Dr. Rosson was elected Distinguished Scientist of the Association for Computing Machinery and is a member of the SIGCHI Academy.
Research Interests
Technology-mediated education
Online privacy-enhancing behavior
Smart camera applications for people with visual impairments
Co-production of health and wellness among elders
Literacy in computational thinking
Research Keywords
Human-Centered Design
Technology-Mediated Education
Community Informatics
Computational Thinking