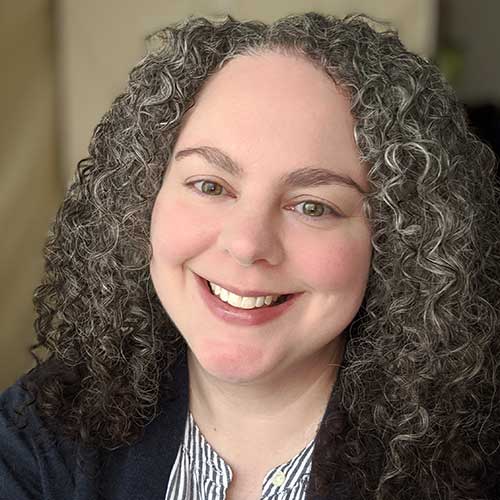 Joanne
Peca
EdD, MS, MBA, CISSP, CEH, LSSGB
Assistant Teaching Professor of Information Sciences and Technology
E389 Westgate Building
University Park, PA 16802
Additional Title(s)
Coordinator, B.S. in Cybersecurity Analytics and Operations
Biography
Dr. Joanne C. Peca, assistant teaching professor for Penn State's College of Information Sciences and Technology, has worked in the field of information technology for over twenty-two years, in both hands-on and leadership roles. Since 2015, Dr. Peca has taught for Penn State University, sharing her industry experience with undergraduate and graduate students in both on-campus and online settings.
The majority of her career has been spent in the realm of higher education, with a focus on strategic organizational leadership. For a decade (2010-2019), Dr. Peca served as the Chief Information Officer for Penn State Altoona, capping her tenure at the college with recognition as the Pittsburgh Technology Council's 2019 Non-Profit CIO of the Year.
Throughout her career, Dr. Peca has focused on understanding the role of organizational dynamics and interpersonal relationships and their impact on the development and deployment of innovative technology solutions and services. This industry experience aligns with her research, which focuses on the intersection of organizational leadership and technology. Additionally, she is actively engaged with a number of service organizations, such as Girls Who Code, which focus on diversity in STEM fields.
Dr. Peca recently completed the Yale School of Management's Global Executive Leadership Program. Additionally, she holds a doctorate in Organizational Leadership Studies from Northeastern University, a Master of Science in Information Systems from Drexel University, a Master of Business Administration from Rider University, a Graduate Certificate in Project Management from Penn State University, and a Professional Certificate in Strategic Decision and Risk Management from Stanford University. She also holds certifications in information security (CISSP and CEH), is a certified ITIL Expert and a Lean Six Sigma Green Belt, and holds a certification for online teaching from Penn State University.