The IST Advisory Board provides strategic guidance and counsel to shape the future of the college. Comprised of alumni, friends, and corporate leaders, the Board serves as an ambassador for the college and advises the dean on matters critical to the growth and success of IST. Board members demonstrate leadership through mentorship, program support, and personal philanthropy.
Advisory Board Members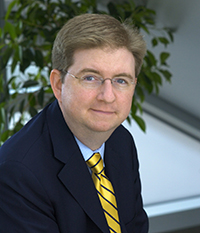 Joe Atkinson '92
Vice Chair, US Chief Products and Technology Officer, PwC
Joe is a member of PwC's U.S. Leadership Team, where he is responsible for executing the organization's vision to digitally enable the firm and better leverage technology and talent to bring greater value—and a better experience—to its people and clients. Since joining the firm in 1993, Atkinson has provided financial, operational, and compliance advice to some of PwC's largest and most complex clients in the entertainment, media, and communications fields.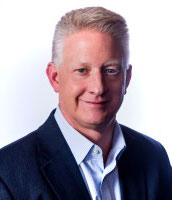 Doug Balog '83
Founder/President, DB Group Consulting, LLC and Strategic Advisor, Rapt.ai
Doug is a seasoned executive in the IT industry. He currently is an investor as well as consultant and board member/advisor for numerous technology companies involved in areas such as Hybrid Cloud, Data Protection, Cybersecurity and Artificial Intelligence/Machine Learning. Previously, Doug spent 37 years at IBM and was a senior executive for IBM's Systems Business responsible for the innovation, sales and growth of their Storage, Server and Mainframe businesses.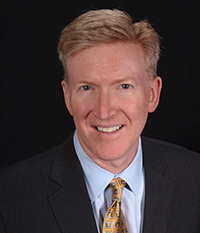 Robert J. Bardusch '88
Partner, Fortium Partners
Prior to joining Valley National Bank, Bob spent two years with MVB Bank as the Executive VP, Chief Information Officer, and Head of Technology and Operations. Additionally, Bob amassed nearly two decades of leadership positions at PNC Bank. Since joining PNC as a management consultant, Bardusch held many diverse senior technology leadership positions, including retail banking, commercial and institutional banking, marketing, operations, program management, process management, and strategic planning. He ultimately served as CIO for Risk Management, Enterprise Technology, and Operations.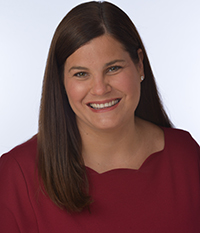 Jessica Burke '00
Director of National Customer Service, Comcast Corporation
Jessica is the Executive Director of Customer Experience Strategy and Operations at Comcast. Since joining the global media and technology conglomerate in 2005, Jessica has held several managerial positions at Comcast and is proud to be a female leader in the digital realm. In addition to joining the IST Advisory Board, she is involved with the Radnor Educational Foundation, a non- profit organization that provides grants to support Pennsylvania's' public schools. She is also a member of Women in Cable Telecommunications.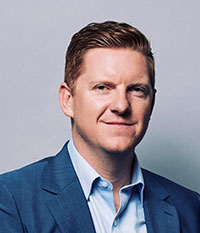 Andy Duffett '05
Senior Vice President, Global Revenue Operations, CrowdStrike
Andy currently serves as Senior Vice President of Global Revenue Operations overseeing CrowdStrike's global go-to-market and revenue operations strategy, including international expansion, corporate inside sales, sales development, sales enablement, business analytics and regional sales operations. With over 15 years of high-tech enterprise sales and operations experience, Andy has a demonstrated track record of building and running high-growth global organizations while consistently delivering predictable financial results. He is a graduate of the College of Information Sciences and Technology at Penn State University and has recently founded the Duffett Family Scholarship for IST undergraduate students.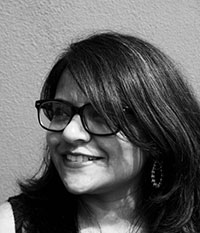 Angela Govila '05
Principal Program Manage Lead, Microsoft Corp.
Angela is currently the Head of Product for Payments & Banking Platforms for JPMorgan Chase's Corporate Investment Bank. She has more than a decade of deep experience in driving digital transformation and product management for highly recognized competitive fintech products. She is a recent Fellow from the Aspen Institute's Tech Policy Hub and has led strategic initiatives at Capital One, Ernst & Young and General Electric. She is a graduate of the College of Information Sciences and Technology at Penn State University and has recently founded the Govila & Tarnacha Educational Equity Scholarship for IST undergraduate students.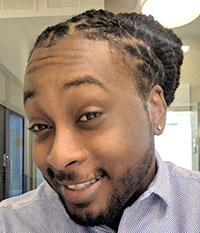 Corey Lee '12
Senior Consultant, Zero Trust Architect, Microsoft Corp
Corey is an Enterprise Security Executive and Zero Trust Architect for US Education at Microsoft Corporation, where he began his professional career more than a decade ago. While a student at Penn State, Corey completed internships as a cyber analyst with Booz Allen Hamilton, an IT risk and assurance specialist with EY, and a geospatial analyst with the National Geospatial-Intelligence Agency. A Schreyer Gateway Scholar at Penn State, Corey's honors thesis focused on "Cybercrime: Analysis of Offending Patterns and Offender Characteristics with Special Emphasis on Women." Corey is a graduate of the College of Information Sciences and Technology and has recently established the "Corey Lee Family Scholarship" in the college with his wife, Leteace—a 2012 graduate from Penn State's College of Health and Human Development—and their three daughters.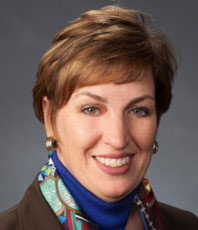 Chandra McMahon '01
SVP & CISO, CVS Health
Chandra is senior vice president and Chief Information Security Officer for CVS Health. McMahon provides overall leadership, vision and direction for CVS Health's Enterprise Information Security program. McMahon and her team work across CVS Health's business units to protect the security and integrity of customer and company data as well as the company's overall brand in the marketplace. She currently is a member of the Aspen Institute Cyber Strategy Group, a cross-sector public-private forum aimed at translating pressing cybersecurity conversations into action. McMahon holds a Bachelor of Science degree in Industrial Engineering and Operations Research from Virginia Tech as well as a Master's degree in Engineering Science from Penn State University.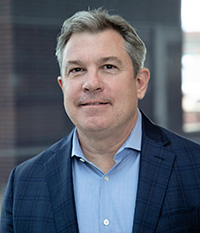 Rod Murchison '91
Chair, Head of Acquisitions & Divestitures - Products & Technology, PwC
Rod is a seasoned industry leader with more than 20 years of experience in bringing innovative products and solutions to market. Prior to joining PwC, he was Vice President of Product Management for CrowdStrike, where he was responsible for driving product strategy and ensuring that products, pricing, and packaging created excellent value for CrowdStrike customers. Rod previously served as VP of Product Management for Tripwire, a leader in security and configuration management. While at Tripwire, his vision of a multi-service product architecture shaped the direction for the acquisition of nCircle and the delivery of the unified agent platform. Under his leadership, Tripwire captured significant share in the security and vulnerability management market and exited with a successful acquisition by Belden.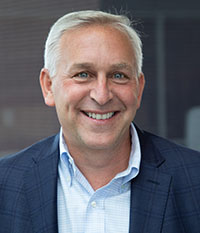 Steve Pace '82
Chief Revenue Officer, Dynatrace
Steve is responsible for overseeing market leader Dynatrace's global sales, field engineering, and channel initiatives. He has more than 30 years' experience in information technology, including enterprise software, network management, storage management, security management, cloud computing, SaaS, managed application and data center services, and application performance management. Previously, Steve held executive roles at Raytheon's Cyber Security Products Group, Core Security Technologies, GeoTrust, Navisite, NetScout Systems, Seagate Technology, and IBM. He currently sits on the Board of Advisors for Boston-based security startup, Pwnie Express, and on the board of Servemerge, a 501(c)(3) organization that bridges the gap between volunteers and those seeking assistance with service projects. Pace graduated from Penn State with honors and a degree in Electrical Engineering, and he also studied at the University of Arizona while at IBM.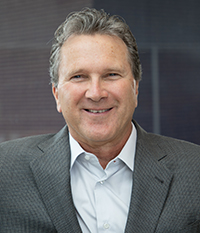 David Reese '78
Chairman, API Systems, Inc.
David serves as Chairman of API Systems, Inc., whose company provides IT cloud solutions and consulting and whose clients include a number of Fortune 100 companies in the pharma and telecom industries. He also serves as Chairman and CEO of API Media, a digital media company, whose clients include the Professional Golfers Association (PGA) and the United States Golf Association (USGA).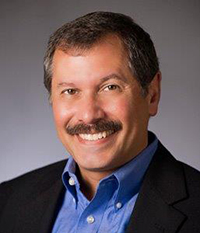 John Viglione '84g
Retired Senior Vice President of Strategy, Vertex, Inc.
John is a member of the Executive Council at Vertex, where he is responsible for the strategic and operational alignment of the company. In addition, John is responsible for Vertex's leadership in multiple industry standards organizations related to the technology, financial, and tax industries. John initially joined Vertex as its Chief Technology Officer to complete the introduction of its then-early market client/server offerings, while leading the efforts to architect its next generation global transactional system, known today as Vertex Indirect Tax O Series, an on-premise and cloud technology platform. John is active in the technology and industry analyst community associated with the global technology ecosystems, and he is responsible for business development and partner ventures. Prior to joining Vertex, John spent more than 15 years within Fortune 500 companies, focusing on comprehensive enterprise IT initiatives.
Emeritus Board Members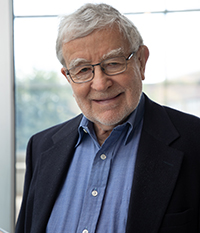 Edward M. Frymoyer '59 '67g 
President, Frymoyer Holdings, Inc.
Ed is the president of Frymoyer Holdings, Inc. and is a board member of NanoHorizons, Inc., which provides SmartSilver for medical, textile, and building materials antimicrobial properties. He was a founder of Pulsar Ventures, LLC, an early stage technology venture investing company that was the founding investor in NanoHorizons. Ed also serves on the board of Hanson Technologies, Inc., a company located in Carlisle, Pennsylvania, that provides an UltraRapid detection technology for identifying harmful bacteria in fresh vegetables and other food products. He is the founder of and a partner in Infinity I/O, which provides storage networking training services.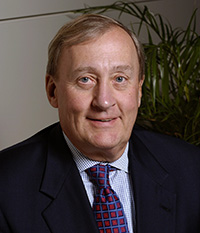 Donald A. Haile '64
Senior Vice President and Site General Manager, Fidelity Investments (Retired)
In his last position, Don was Senior Vice President and Site General Manager for the North Carolina facilities of Fidelity Investments, the largest mutual fund company in the United States. From 1998 to 2006, he served as the Chief Information Officer for Fidelity Investments in Boston and as a venture partner with Fidelity Ventures.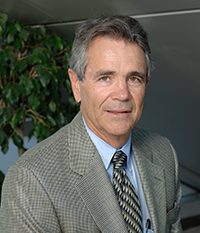 Antonio Pensa '67g '69g
Assistant Director Emeritus, MIT Lincoln Laboratory
Throughout his career, Tony has been responsible for military space activities, including those in support of the National Reconnaissance Office. He joined the Laboratory in November 1969 after receiving a Ph.D. in Electrical Engineering from the Penn State. His initial assignments at Lincoln Laboratory were associated with the Re-entry Systems and the Air Traffic Control Programs. Subsequently, Tony was responsible for the development and implementation of the coherent integration tracking, which led to the realization of a U.S. operational deep space radar capability. He was instrumental in establishing the Space Surveillance Program at Lincoln Laboratory and is currently responsible for Laboratory programs in Space Control.