Join IST alumni as they share their diverse experiences and perspectives gained through their educational and professional journeys. Learn from the challenges and opportunities faced by these individuals from underrepresented backgrounds as they navigated the college experience and work to advance their careers and grow their professional networks. This event aims to inspire an open dialogue for students and alumni, and provide unique viewpoints to help all attendees be better prepared to thrive in diverse professional and personal communities.
Upcoming Talks
Join us online!
12:00 pm - 1:00 pm ET
Join Lauren Boland '03 as she shares her diverse experiences and perspectives as a lesbian and transgender woman in tech. Learn from the challenges and opportunities she faced while navigating the college experience and working to advance her career and grow her professional network.
The discussion will be hosted by Dr. Jocelyn Bennett Garraway, assistant dean of diversity, equity, and inclusion in Penn State's College of Information Sciences and Technology.
About the Speaker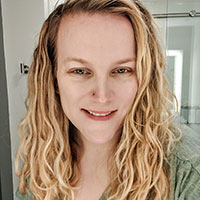 Lauren Boland '03 is a seasoned software engineer in the financial services space who also spent a good part of her career doing systems engineering work for government contractors. She and her wife have been married for 15 years, have two children, and reside in the Northern Virginia suburbs of Washington, D.C. She has a passion for all things personal finance, financial independence and retiring early (FIRE), and of course, writing code. Lauren was a member of the College of IST's first graduating class and holds a master of sciences degree in Systems Engineering from George Washington University.
About the Host
Jocelyn Bennett Garraway is the assistant dean of diversity, equity and inclusion at Penn State's College of Information Sciences and Technology. She has more than 30 years of experience as a counselor, educator and administrator to oversee the college's diversity, equity and inclusion initiatives. She leads the college's Office of Inclusion and Diversity Engagement, connecting students, faculty and staff to build a network that involves all constituents in the work of diversity; as well as the IST Office of Undergraduate Recruiting and the IST Office of Student Engagement, enriching the college's scholarship awarding process, student engagement activities and strategic initiatives to provide equal opportunities to all. Bennett Garraway earned a B.S. in Psychology, an M.Ed. in Counselor Education, and Ph. D. in Counselor Education and Supervision – all from Penn State.